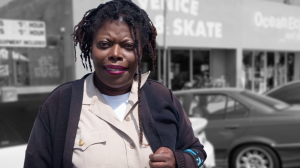 "..we got sent to isolation. And isolation for me was horrible. They had the lights on. You were in a locked up room. The walls were like padded. I was told the next time I got in trouble it wouldn't be reformatory school. It would be jail."
– Sharon A
_____
Sharon Anderson talks about how she had a loving home and was rebellious during her childhood. Her mother had her sent to the Training School in the early 1970's for shoplifting a suede coat on a cold winter day.
Click
here
to listen to other oral histories from Incorrigibles.